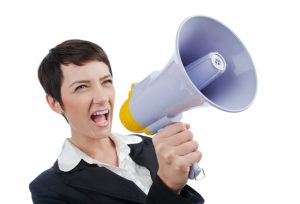 The Center for Ubiquitous Computing  at the
ITEE Faculty
is recruiting a full-time
planning officer of human subject experiments
. The initial appointment is made for two years with a six-month trial period. The earliest possible starting date is May 16, 2020, but the position will remain open until filled.

Description
The primary responsibility of the planning officer is to manage all aspects related to the design and implementation of human subject experiments conducted in UBICOMP. This includes developing and maintaining high quality experimental protocols and assisting and training researchers and research assistants in designing, resourcing, scheduling, conducting and reporting experiments. This also includes Ethical Review Board application preparation and compliance, subject recruitment, data collection and analysis, literature surveys, and co-authoring of relevant sections in research publications when appropriate.
Secondary tasks include operating lab equipment (incl. virtual reality headsets, biosignal measurement units, 3D-scanner, computers) and basic troubleshooting of technical issues when needed, and outreach activities such as hosting visitors for lab tours or giving demos.
Required qualifications
The successful applicant must hold at least a bachelor's degree in a suitable field. Applicable knowledge and experience in human subject experiments are regarded favourably. Strong organisational and management skills are preferred. Fluency in both written and spoken English is required, as well as excellent communication and teamwork skills.
Salary and benefits
The salary of the planning officer will be based on demand levels 7-9 in the salary chart of other staff in Finnish universities. In addition, a salary component based on personal work performance will be paid (maximum of 50 % of the job-specific component). In practice, the starting salary is approximately 2550-3950 € per month before taxes, depending on qualifications. In addition to the salary, the employed person will be insured by the university and provided occupational healthcare. Finland is known as a country with a high quality of life and good healthcare system.
Application procedure
The following documents must be attached to the application to be submitted in English:
1) Cover letter describing relevant qualifications and career plans (maximum 2 pages).
2) Curriculum vitae formatted according to the template of the Finnish Advisory Board on Research Integrity (http://www.tenk.fi/en/template-researchers-curriculum-vitae).
3) Scanned copies of degree certificates.
4) Contact information of two persons, who may be asked to give a statement on the candidate.
Applications must be submitted using the electronic application system by April 30, 2020, 23:59 (Finnish local time). Applications sent by email will not be considered.
For further information on the position and the application procedure please contact via email:
Professor Timo Ojala,
Director, Center for Ubiquitous Computing,
University of Oulu,
Finland,
timo.ojala (at) oulu.fi