MobileHCI'18: 3 Demos accepted by UBICOMP!
The Center for Ubiquitous Computing will be present this year at ACM MobileHCI'18 with three demos. Make sure to visit! S3: Environmental Fingerprinting with a Credit Card-sized NFC Powered Sensor Board People have become more aware about their environment and pay more attention to conditions, e.g., air quality, and UV...
New study: Semantic networks for enhancement of creativity
Human creativity generates novel ideas to solve real-world problems. This thereby grants us the power to transform the surrounding world and extend our human attributes beyond what is currently possible. Creative ideas are not just new and unexpected, but are also successful in providing solutions that are useful, efficient and...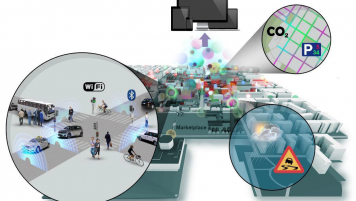 Special session on Data-driven Smart Cities (DASC 2018) within The 2018 IEEE International Conference on Smart Data (SmartData-2018)
Today, cities play a crucial role as the engines of the economy and centres of connectivity, knowledge, and services1. Based on the estimation from the United Nations, 66% of the world's population will live in urban areas by 20502. Therefore, being the centres of growth and innovation, cities need to...