The Crowd Computing research group investigates distributed forms of work, where the tasks are too challenging for computers alone. Given the recent advances in AI, it is now imperative to identify and harness the unique aspects of human cognition and develop ways for humans and algorithms to collaborate seamlessly across different domains.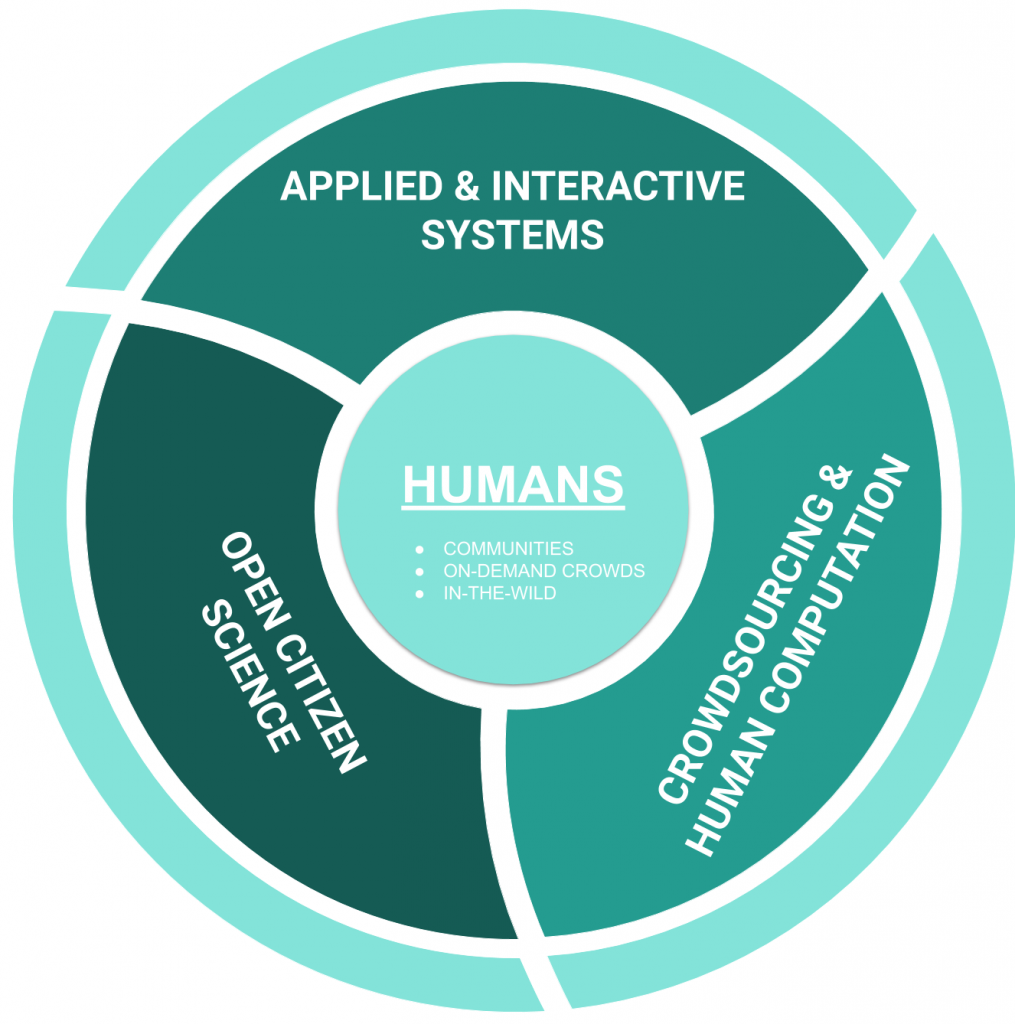 Activities
Crowdsourcing and human computation; We investigate novel crowdsourcing and human computation processes as well as the fundamental human characteristics that affect digital labour: motivation, data quality, and social aspects of work.
Applied & Interactive Systems; We build and study solutions that harness the crowds across different application domains. Examples of such systems include crowd-powered decision support through modelling large-scale subjective data or creativity support through on-demand access to crowd cognition. 
Open Citizen Science; We promote and empower people to participate in research as participants and consumers, with a heavy emphasis on life-long learning in the process. 
People:
Simo Hosio
Denzil Ferreira
Aku Visuri
Elina Kuosmanen
Kennedy Opoku Asare
Andy Alorwu
Ville Paananen
Saba Kheirinejad
Li Junhao
Eetu Huusko
Joonas Moilanen
Sina Kiarostami
Alumni: Jonas Oppenlaender, Roosa Risto & Joonas Niemi
Current funding & projects: 
CRITICAL: An Academy of Finland (Strategic Research Council) project on critical reading skills
GenZ: Generation Z and beyond: Co-evolution of human capabilities and intelligent technologies in the 21st century (GenZ)
ICON: Interventions and Contextual Understanding for Low Back Pain Research
Participate!
TellusMore, at https://tellusmore.fi/, is a work-in-progress platform to bring all public-facing, open scientific experiments of University of Oulu under the same platform
You'll find an up-to-date list of ongoing experiments that are open for participation and collaborators at https://crowdcomputing.net/