Perception Engineering
Our Perception Engineering research focuses on fundamental issues in virtual reality and robotics. We consider virtual reality broadly as a category that leverages the latest technologies and products in virtual reality (VR), augmented reality (AR), mixed reality (MR), and telepresence. We consider core robotics problems such as sensing, sensor fusion, planning, learning, and control.
We view VR as a problem of perception engineering, which requires the design, development, and delivery of a perceptual
illusion through artificial stimulation of the human senses. Each human sense is capable of such illusions; in the case of vision, we
are familiar with many optical illusions. Because VR directly impacts the human body and even disrupts its ordinary functions, it is crucial to understand human physiology, neuroscience, and perception and how they respond to VR technology. We strive to determine perception-based and physiology-based criteria that capture important qualities such as task effectiveness, comfort, and presence. These criteria are used to guide the engineering specifications for VR systems. Typical challenges are viewpoint movement, display artifacts, rendering methods, interaction mechanisms, distributed computation, and limitations of wireless communication.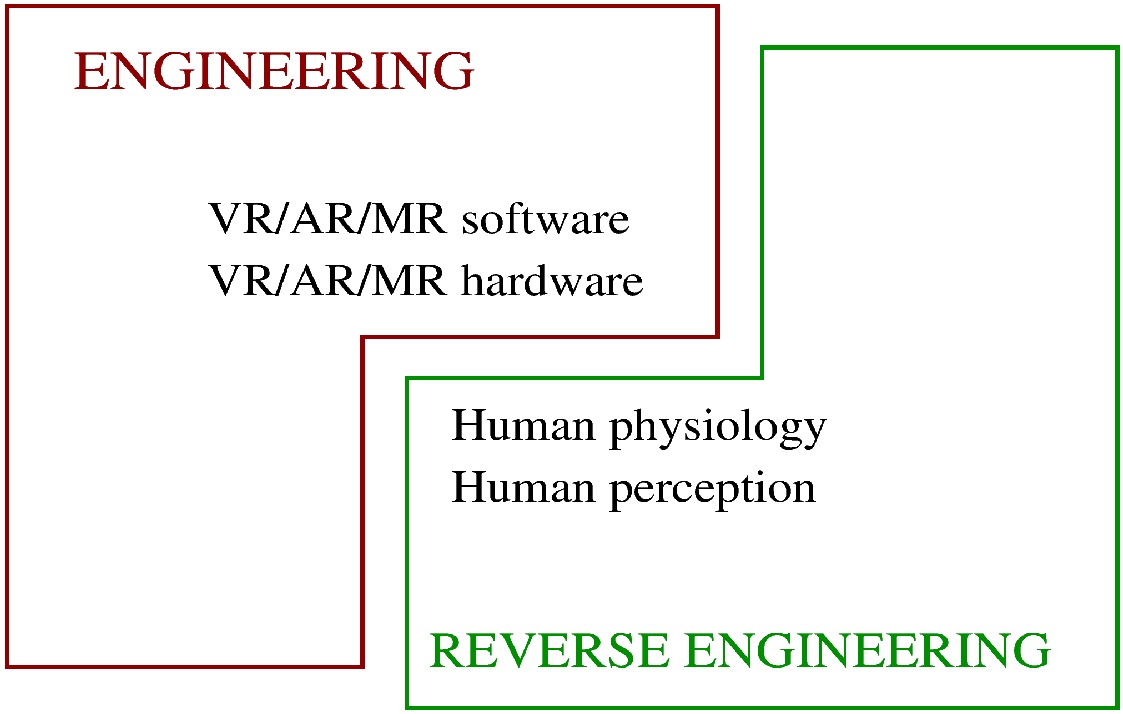 Perception engineering involves the forward engineering of VR systems with the tight integration of low-level human considerations, which are essentially obtained via reverse engineering (we did not engineer ourselves). Based on current academic fields, this requires a highly interdisciplinary approach; however, one day perception engineers might emerge, who are specifically trained in methodologies based on the science of perception. This would follow a similar path as existing engineering fields. Civil, mechanical, and electrical engineering derive from physics. Chemical and biological engineering derive from chemistry and biology, respectively. Likewise, perception engineering should derive from perceptual psychology and related fields of physiology, medicine, and neuroscience, while also building upon existing engineering principles.
---
People
---
Current Projects
COMBAT (Academy of Finland / Strategic Research Council)
HUMOR (Business Finland)
PERCEPT (Academy of Finland)
---
Past Projects
HUMORcc (Business Finland)
TELETAPPIcc (Business Finland)
---
Reserve the UBICOMP PE Lab
The Perception Engineering Lab. is located on the 3rd floor of the Tietotalo Building. Bookings can be made here.