UBISS 2019 – Practical matters
---
---
SUMMER SCHOOL SITE
University of Oulu, Linnanmaa campus, Faculty of Information Technology and Electrical Engineering, street address Erkki Koiso-Kanttilan katu 3, door E.
OBS! The opening act on Monday June 10, 2019 at 09:00 – the 11th International UBICOMP Seminar 2019 – takes place in lecture hall L10 (OP-sali) on the Linnanmaa campus. Nearest entrance is door R at Erkki Koiso-Kanttilan katu.
LANGUAGE OF INSTRUCTION
English.
REGISTRATION FEE: 250 EUR
Registration fee covers social program (get together party, dinner boat cruise, school dinner), local transportation, daily lunches in a campus restaurant, and UBI Cafë serving free coffee, tea, juice, snacks and BYO sandwiches at the summer school site.
CREDITS & PASSING CRITERIA
Credits: 5.0 ECTS (University of Oulu course code is 521154S).
Please verify beforehand the requirements for credits enforced in your home university. At some universities participation is sufficient for credits while some universities such as the University of Oulu require passing a final exam. The passing criteria for the students of the University of Oulu are as follows:
1. Full participation in the selected workshop, including the 11th International UBICOMP Seminar 2019. If you are not able to attend in all six days, you should not apply and enroll to the summer school.
2. Successful contribution to a project completed during the workshop (50% of grade).
3. Passing the final exam based on a reading package selected by the instructor(s) and the material presented during the workshop (50% of grade).
A certificate of participation will be awarded to all participants who complete requirements 1 and 2, and pay their registration fee. This certificate of participation does not include the final grade.
A separate certificate of passing the summer school with a particular final grade (grading scale is Fail, 1 (lowest passing grade) …. 5 (highest passing grade)) will be awarded to all participants who complete requirements 1, 2 and 3, and pay the registration fee.
ACCOMMODATION IN LUXURIOUS VILLA WITH SAUNA AND FIREPLACE FOR 35 EUR/DAY
Subject to limited availability, out of town participants can purchase low-cost accommodation (35 EUR/day) upon registration from our block reservation in 4-star Nallikari Camping. Accommodation is available from Friday/Saturday/Sunday June 7/8/9 at 15:00 till Sunday/Monday June 16/17 at noon. Please note that our block reservation is locked on May 5, 2019, after which any remaining capacity will be handed out on first come first served basis. Participants opting for this accommodation will lodge in luxurious Poiju villas, where the instructors will also stay. A villa has 2 bedrooms with twin beds, hence 4 persons share a villa, females and males in their separate villas. A villa is equipped with sauna, kitchen, dining space, living-room, open fireplace, large patio, TV, bed linen and towels. Nallikari Camping is located amid a very green and scenic setting next to the Nallikari Beach.
We will provide free daily bus transportation from Nallikari Camping to the summer school site and back for summer school participants.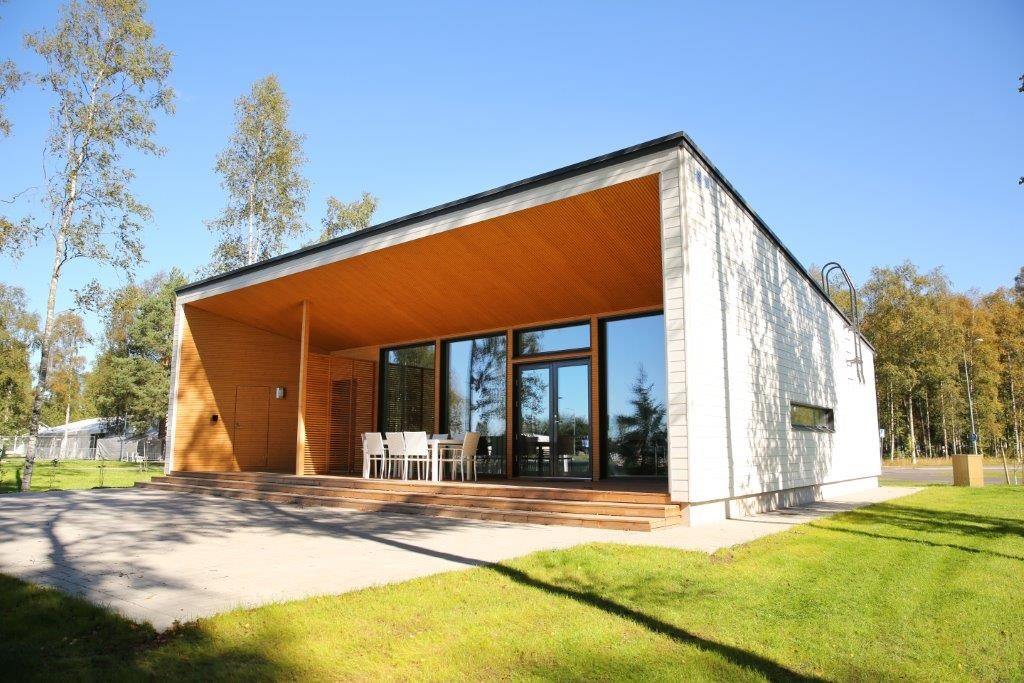 TRAVEL TO OULU
Participants are responsible for their own travel arrangements and expenses. You should plan arriving in Oulu latest by 8:00 on Monday, June 10, 2019, and departing from Oulu earliest on Sunday, June 16, 2019. Flights to Oulu are provided by Finnair, Norwegian and SAS.
We will coordinate shared airport taxis for transportation between Oulu airport and Nallikari Camping for your arrival and departure.
TOURIST INFORMATION
The Visit Oulu website provides comprehensive information on traveling and accommodation opportunities.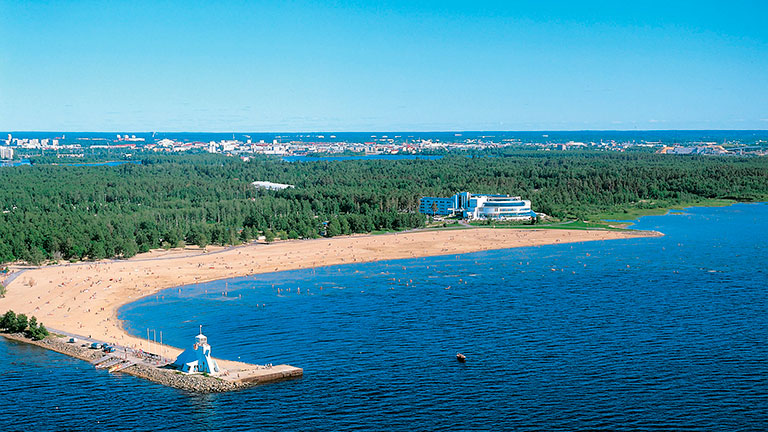 ---