UBISS 2017: Workshops & Instructors
---
---
Workshop A: DESIGNING CITY FUTURES THROUGH AUGMENTED PLACE

In the ever-growing debate and practice around the shaping of smart cities, much attention has been concentrated on projects and concepts of a technological nature which then get 'located' within an urban space. What has however received less emphasis is the conception of smart urbanism that stems from place itself, its characteristics, challenges and opportunities. The cities and people of the smart world tend to all look the same – homogenous buildings and people gazing at screens and into to their phones. We think that place matters in smart cities. We want to imagine a place-based, messy urban space where technology is contextualized and place specific- one for real people and real places We see this hybridization between urban and technological design as the next developmental step – and an important one – for those interested in how the digital can really contribute to our cities. So, we advocate an approach that starts from the city, not from technology.
Various aspects of urban change and opportunity in Oulu include the recent development of the central shopping centre and its internal street space, the need to partially re-invent the centre of town around this new situation – including ideas for street-level vacant shops – and the forthcoming reinforcement of the university pole with the addition of a new institution. This overlaps with a situation of worrying levels of unemployment, need to promote entrepreneurship (see for instance the business kitchen idea) and national austerity – doing more with less. Oulu has however also been at the forefront of urban high technology development for the past few years, punching well above its weight and benefiting from the Nokia heritage and influence. Can futures be imagined where urban development and high technology work together for the regeneration of the city? How can place, people and technology be harnessed to imagine new possibilities?
The workshop will look at this complex situation and potential to develop ideas and visions for the future of Oulu involving holistic, hybrid thinking about the city. These proposals can become useful suggestions for actual future developments and trajectories for Oulu. Students will be expected to consider and analyse the various layers that constitute the physical, socio-economic and technological fabric of the city, the issues and opportunities that the combination of these raise, and design original proposals and interventions for taking the town forward. They will work using a range of smart technologies in a specific urban context to develop design ideas for improving place in smart ways. These will be presented to the tutors, who will assess them, and at a final event involving city officials, local press and the general public. The workshop is therefore open to students from a variety of disciplines, certainly including architecture, urban design and planning but not excluding computing or technology. No architectural design skills are necessarily needed, but the key requisite is an interest in place, people and urban issues and living with a keen eye on a strategic, rather than operational, approach to problem-solving.
Maximum number of participants to be enrolled to the workshop: 20
Instructors:
Prof. Alessandro Aurigi, Plymouth University, UK
Dr. Katharine Willis, Plymouth University, UK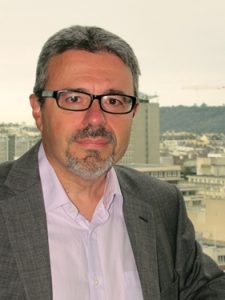 Alessandro Aurigi is Professor of Urban Design and Associate Dean for Research at the University of Plymouth. Alex has previously worked at Newcastle University as Head of the Architecture Department and at the Bartlett School of Planning, University College London. His research focuses on the relationships between our increasingly digital society and the ways we conceive, design, and manage urban space, to enhance and support place quality. Alex has published the multi-disciplinary book Augmented Urban Spaces (Ashgate, edited with Fiorella De Cindio), and Making the Digital City (Ashgate). A new volume (with Katharine Willis) is forthcoming on Digital and Smart Cities (Routledge). He has also written in international journals, including the Journal of Urban Technology, the Journal of Architectural and Planning Research, Urban Design International amongst others, and given invited speeches in Brazil, Japan, South Korea, China, Singapore, The Netherlands, Belgium, Finland, Portugal, Spain, as well as the UK and Italy.
Kath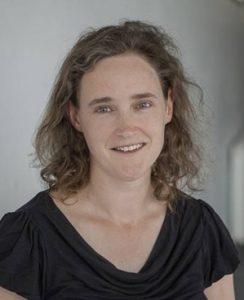 arine S. Willis is a researcher who investigates the impact of ICTs on place-based settings and communities. She has worked extensively with participatory research within a range of spatial settings, and recent projects explores the implications of ICT projects for marginalized communities both in UK and the developing world. She is co-author with Alex Aurigi of two key Routledge volumes on Smart Cities, and in 2015 published her first monograph with Routledge; Netspaces. Katharine is part of the Digital Cities research theme at Plymouth University, which investigates augmented urbanism, smart cities and ICTS for placemaking.
---
Workshop B: VIRTUAL CITY MODELS
Virtual 3D cities are important for a variety of applications ranging from 3D navigation and tourist information, through urban planning and policy making to planning for evacuation and emergency response. A popular example is their integration in virtual globes like Google Earth or Bing Maps, however, 3D city models are available in various levels of detail (LOD), which ranges from textured 3D meshes to highly detailed architectural models. Furthermore, applications in the context of Smart Cities require the availability of both geometric, but also semantic information.
The workshop will focus on the collection of detailed, large-scale virtual 3D city models using structure-from-motion and dense multi-view-stereo. These processes frequently apply aerial images captured by large frame photogrammetric cameras or street-level imagery from mobile mapping systems. Course work uses aerial images captured from a UAV platform by a consumer-type camera. Processing results like meshed 3D point clouds and alternative building representations with embedded semantic information are then further enhanced for presentation in an off-the-shelf Virtual Reality environment.
Lectures will cover the theoretical aspects of photogrammetric computer vision while project work and hand-on activities will demonstrate exemplary collection of a virtual city model by UAV imagery. Applied software systems will allow both photogrammetric processing and urban point cloud preparation for integration in a VR environment. At the end of the workshop, students will have studied a Virtual 3D city pipeline and learned techniques to acquire, process and visualize urban data. This includes producing an exemplary building reconstruction as part of a virtual city model and presenting it in a (mobile) VR application using head mounted displays. Participants from different areas of expertise are welcome, including computer science geomatics and urban planning. No specific HW/SW skills are required.
Maximum number of participants to be enrolled to the workshop: 24
Instructors:
Prof. Norbert Haala, University of Stuttgart, Germany
Patrick Tutzauer, University of Stuttgart, Germany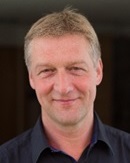 Norbert Haala is Professor at the Institute for Photogrammetry, University of Stuttgart, where he is responsible for research and teaching in Photogrammetric Computer Vision and Image Processing. His main interests cover automatic approaches for image-based generation of high quality 3D data with a special focus on virtual city modeling. He is author of more than 200 papers and contributed in a number of projects both on basic research and commercial software developments. Norbert Haala is winner of the Carl Pulfrich Award in 2013 honoring his impacts to the development of photogrammetric restitutions, in particular in the areas of 3D City Modelling, Dense Multi View Stereo Image Matching and the use of Remotely Piloted Aircraft Systems (RPAS) for Remote Sensing applications.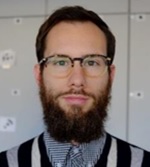 Patrick Tutzauer is a Research Associate and PhD Candidate at the Institute for Photogrammetry, University of Stuttgart, where he is responsible for research and involved in teaching (labs) in the field of visualization & modeling and pattern recognition. He is currently working in the collaborative research centre SFB-TRR 161 where his project topic is Perception-Guided Adaptive Modeling of 3D Virtual Cities. His main interests cover Photogrammetric Computer Vision for Advanced Driver Assistance Systems, 3D Building Reconstruction and Modeling and Machine Learning Techniques for Urban Classification.
---
Workshop C: DIGITAL PRODUCT REALIZATION: MAKING THINGS THAT MATTER
How do makers—designers, engineers, and artists—use an ever-growing arsenal of accessible software, hardware, and informational tools to best realize their creative vision? In this workshop, students will explore the synergies between design and state-of-the art fabricating and manufacturing technologies to expand their product creation skills. How might we use and nurture our knowledge, skills, and empathy to make a positive impact in the areas that matter to us? This workshop will ask students to imagine the possibilities that arise from the new paradigm of digital manufacturing. We will cover not only the physical and conceptual tools of making, but also the benefits of contextual and project-based learning, as well as the potential for impact within these projects.
This workshop integrates traditional physical and conceptual tools of making with state-of-the art digital technology to expand participants' skills and confidence in the physical realization of meaningful objects. Students will be provided with a high level summary of state of the art software and hardware tools for makers, and an evaluation of their capabilities and limitations. The class will review a variety of example projects, and reflect upon their meaning based on context and implementation.
Students will choose a project area, come up with a suitable and well-scoped idea, then prototype, test, iterate, and realize it using the hardware and software tools and resources available at FabLab Oulu. On the final workshop session each student will present and demonstrate their work, along with an explanation of the context for which it was developed and criteria to measure possible success.
Each student in the workshop will have the opportunity to increase their fluency with physical making, 2D and 3D computer modeling, and computer programming skills. Philosophical discussions about establishing user/consumer empathy, how to appropriately scope projects, and a supportive and nurturing atmosphere of collaboration, reflection, and discussion among participants are also crucial features that contribute to participants' personal growth.
We are seeking a variety of students and professionals, to maximize cross-pollination of ideas. Each student will have access to the FabLab and ideally will be inquisitive and excited about the possibilities the tools and machinery provide. Students will be expected to perform basic programming tasks and develop computer models (2D and 3D) that can be used on the lab machines to create physical parts. Each student should have a personal laptop. Students may use software with which they are familiar, including FreeCAD, 123D Design, Blender, Autodesk Meshmixer, and Inkscape.
Maximum number of participants to be enrolled to the workshop: 16
Instructors:
Dan Somen, Stanford University, USA
Dr. Georgi Georgiev, University of Oulu, Finland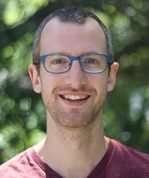 Dan Somen is an Adjunct Lecturer in Stanford University's School of Engineering and is the Manager of Room 36, the rapid prototyping and digital fabrication facility at the Stanford Product Realization Lab (PRL). Somen, who holds an MS in Product Design from Stanford and a BS in Engineering and Applied Science from Caltech, served as a Teaching Assistant in the PRL while pursuing his master's degree. In the role of TA and now as lab manager, Dan integrates conceptual and physical design and teaches techniques for how a student can physically realize a meaningful product through problem recognition and definition, ideation, prototyping, testing, reflection, and iteration. Before coming to Stanford, Somen was a design consultant and senior project engineer at Design Integrity and a mechanical engineer at Visualize Inc with over a decade experience as an engineer and designer, consulting on industrial, consumer, and medical products. Dan's personal interests and projects are at the intersection of engineering and art, combining technically crafted objects with perceptual and interactive elements, often musical in nature.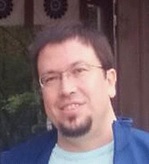 Georgi V. Georgiev is a Senior Research Fellow at the Center for Ubiquitous Computing, University of Oulu. His research interests are in design creativity, digital fabrication and prototyping, design thinking, user interaction and experience, and design cognition. Georgi's research is focusing both on early stage of design process, when the new and innovative ideas are generated, and user's perspective on the design outcome, that is essential for understanding challenges for success of digital technologies. He is actively involved in foundation and development of the Special Interest Group Design Creativity at the Design Society, four International Conferences on Design Creativity, as well as in the editorial team of International Journal of Design Creativity and Innovation since the inception of the journal. Georgi has experience from university-industry collaborative research projects in Japan and holds PhD in knowledge science from Japan Advanced Institute of Science and Technology.
---
Workshop D: AUGMENTED URBAN EXPERIENCE AND MEDIATED SPATIAL NARRATIVES
This workshop will offer a hands-on introduction to how to build urban AR experiences for Android and iOS devices. Participants will learn about the current state of the art for mobile AR, AR design principles, interaction techniques, and important areas for future research. Using the freely available Unity 3D platform and the free Qualcomm Vuforia vision-based tracking SDK, participants will build their own mobile AR applications and will gain knowledge of appropriate research methods for evaluation of UX with AR, holistic insights into the context-, user- and technology-related factors relevant for analysis of UX with AR and skills for data collection and analysis of UX with AR app.
Participants will work together in small teams to develop urban AR apps. Each team will require members with some programming experience and a basic understanding of 3D graphics, but we may be able to accept some students with UX or 3D modelling experience, but without a programming background. Students from different disciplines – engineering, computer science, design, and architecture are encouraged to participate in this workshop. Creative minds, team working skills and willingness to work in public spaces are a plus.
Maximum number of participants to be enrolled to the workshop: 16
Instructors:
Ava Fatah gen Schieck, University College London, UK
Dr. Simon Julier, University College London, UK
Dr. Ana Javornik, Newcastle University, UK
Petros Koutsolampros, University College London, UK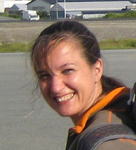 Ava Fatah gen Schieck is a Researcher, Architect and Educator. Her research in the area of Architecture, Interaction Design, Augmented Reality and Ubiquitous Computing that has developed over the last 15 years through teaching and research positions she held at UCL (London) with the overarching goal of developing a framework for the integration of digital media (situated and mobile) and architecture. Ava is the Principal Investigator of the 'Screens in the Wild', which explores the potential of networked urban screens for communities and culture through the development of an integrated network of four interactive public screens connecting different cities in UK. She Co-leads an International Research Network the 'smart city that critically address the smart city agenda, in India, Brazil and the UK, allowing unique prospects of international collaborations with centre of excellence in research for the Digital Environment. Currently, she leads AR in Whitechapel with applications of augmented reality cultural heritage in London. She is a chair and a member of the organising committee for the Media Architecture Biennale 2012, and 14 in Aarhus (DK) and 2016 in Sydney (Australia).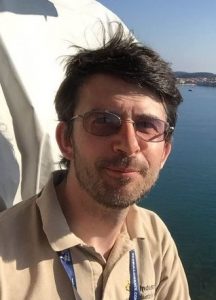 Simon Julier is a Reader in the Department of Computer Science, University College London. He has been studying the use of mobile augmented reality systems for more than 20 years, in applications that range from situation awareness to construction revisualisation and cultural heritage.Before joining UCL, Dr. Julier worked for nine years at the 3D Mixed and Virtual Environments Laboratory at the Naval Research Laboratory in Washington DC. There he was PI of the Battlefield Augmented Reality System (BARS), a research effort to develop man-wearable systems for providing situation awareness information. He served as the Associate Director of the 3DMVEL from 2005–2006. His research interests include user interfaces, distributed data fusion, nonlinear estimation, and simultaneous localisation and mapping. Simon recently was the PI on a project called VisAge, which explored how to create experiences for cultural heritage in urban settings. He is currently a co-investigator on the H2020-funded project HUMAN, which will use AR to assist factory workers to complete complicated tasks. He was also co-chair of IEEE ISMAR 2008, Programme Co-Chair for ISMAR 2013-2014.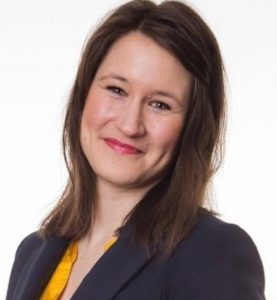 Ana Javornik is constantly looking for new insights into user experience with augmented reality. She has published work in international journals and at top conferences (CHI'17, DIS'16).  She also received Best Paper Award at DIS'16 for the study on the use of AR Mirror in retail store. Ana is a recipient of numerous research grants, such as Swiss National Science Foundation grant for prospective researcher, and UCL Enterprise Funding. She is a Lecturer in Marketing at Newcastle University Business School, as well as a Research Associate at studio Holition and UCL Interaction Centre (London, UK).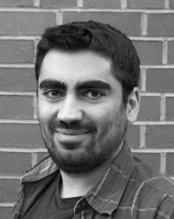 Petros Koutsolampros has a background in Architecture and Computation and is currently a PhD student in the Bartlett School of Architecture, University College London, studying human behaviour in office spaces. He has worked on human-computer interaction in a variety of areas. These include physical interfaces such as touch surfaces and 3D motion sensing input devices, as well as media that provoke and enhance this interaction, such as games and graphics. Petros has worked with technologies such as the Microsoft Kinect and the Leap Motion using Unity, Processing and Java, all of which he teaches as a tutor for the MSc Architectural Computation course in UCL. He is a Research Assistant on Visage and AR in Whitechapel, two projects that deal with the applications of augmented reality in the field of social history and cultural heritage and the context of the city (UK).
---